Foyer Area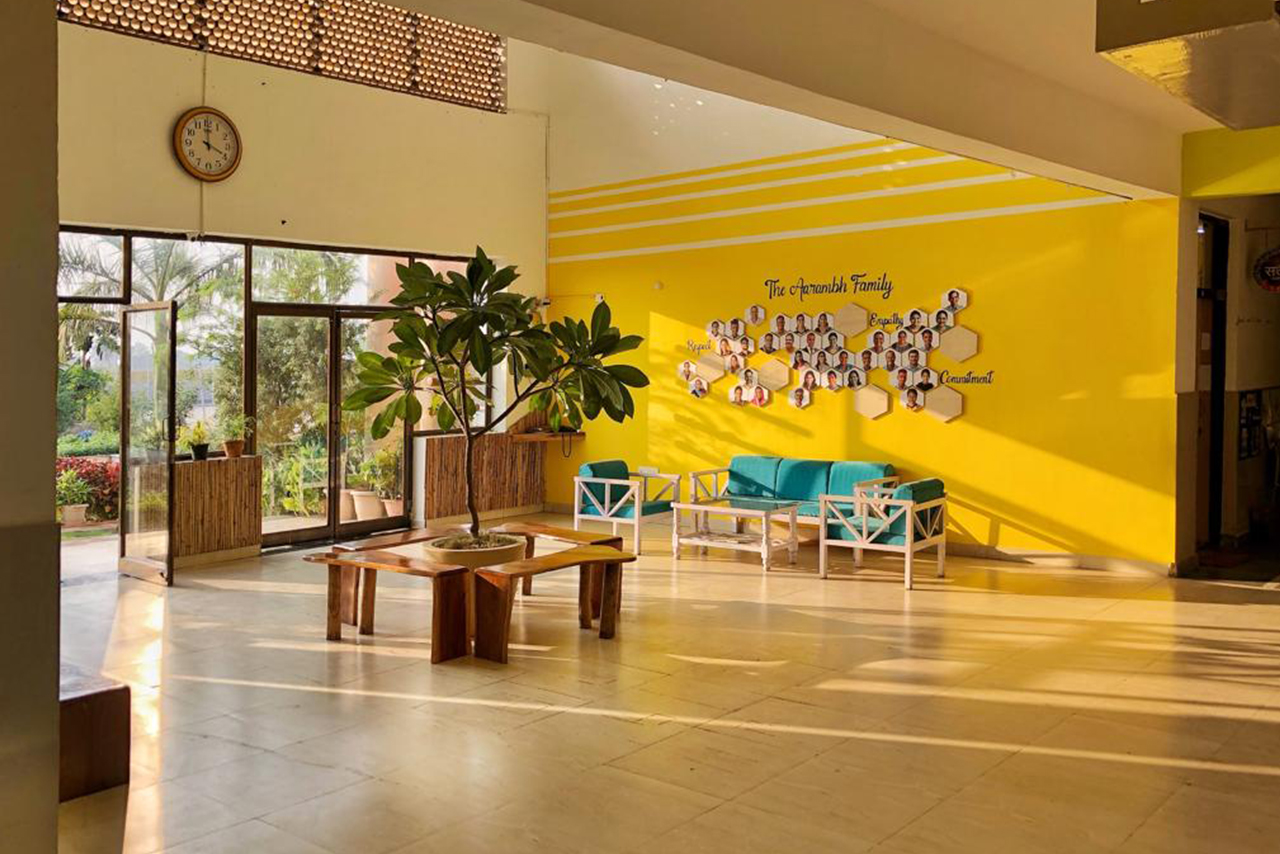 ---
Classroom
The classroom is a space where all of us feel at home – the students have the freedom to express themselves, and the Facilitators have the freedom to show them the world in it. However, we do not confine ourselves in this space since we feel that no learning can happen by just being within the four walls of the classroom.
---
Arts Room
"Every Child is an Artist"
We encourage the beauty of art and provide resources for the development of this prevalent skill. Art is the primary means of expression for children, initated when they are infants and perpetually growing with them. It not only boosts the creative approach of the student but also makes him/her more expressive. Here is a snippet of the art based activities that we offer.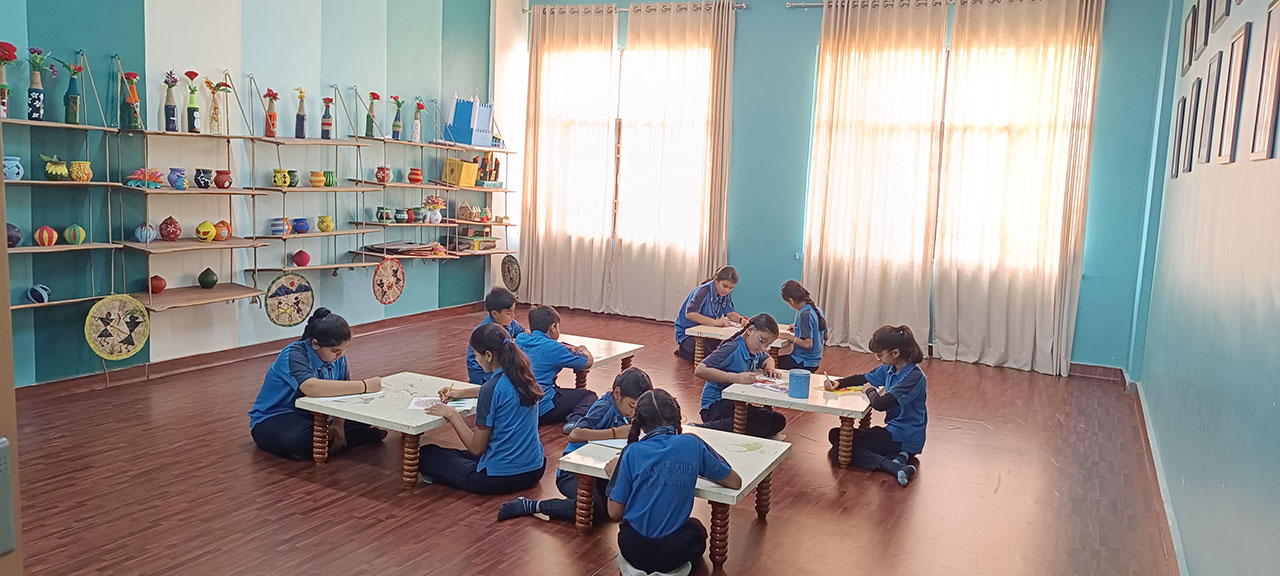 ---
Music Room
"Sometimes, we can't explain how we feel but we can find a song that can!"
The Music room provides a space for our children to speak and sing from their souls. We practice singing different genres and playing multiple instruments.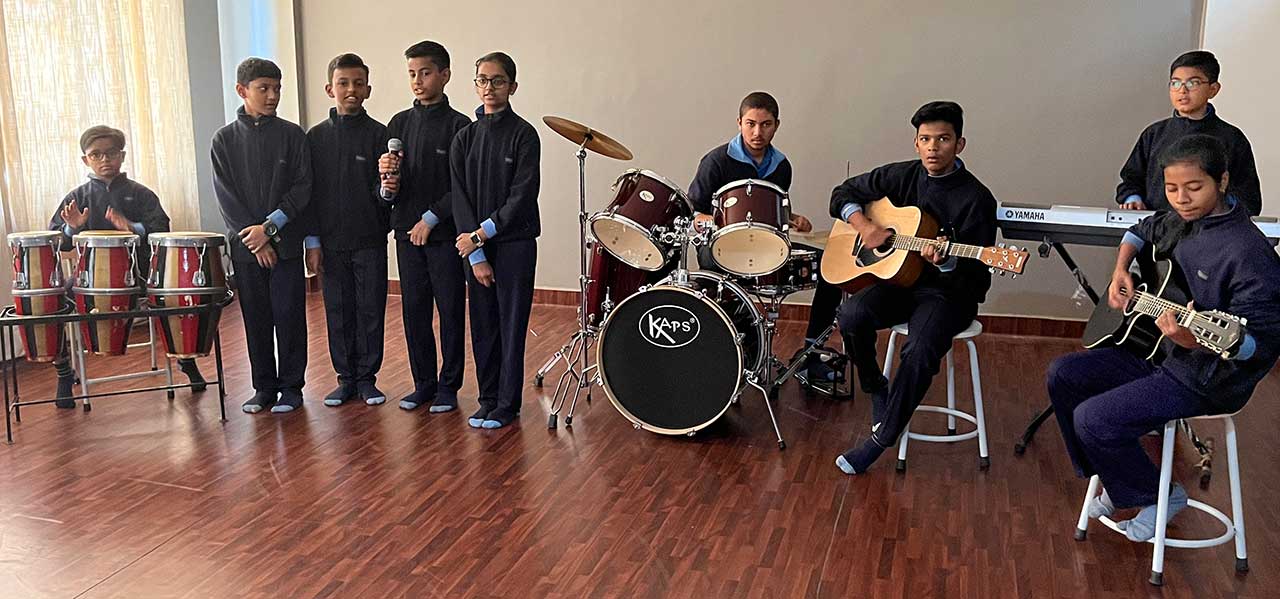 ---
Sports Room
"Hard Work, Determination, Dedication, Endurance – Sports help us to whittle out our weaknesses and refine our strengths!"
The Sports room is the place where our students work on their physical fitness – for a healthy body. The room instills discipline in them since they learn to follow rules of different games.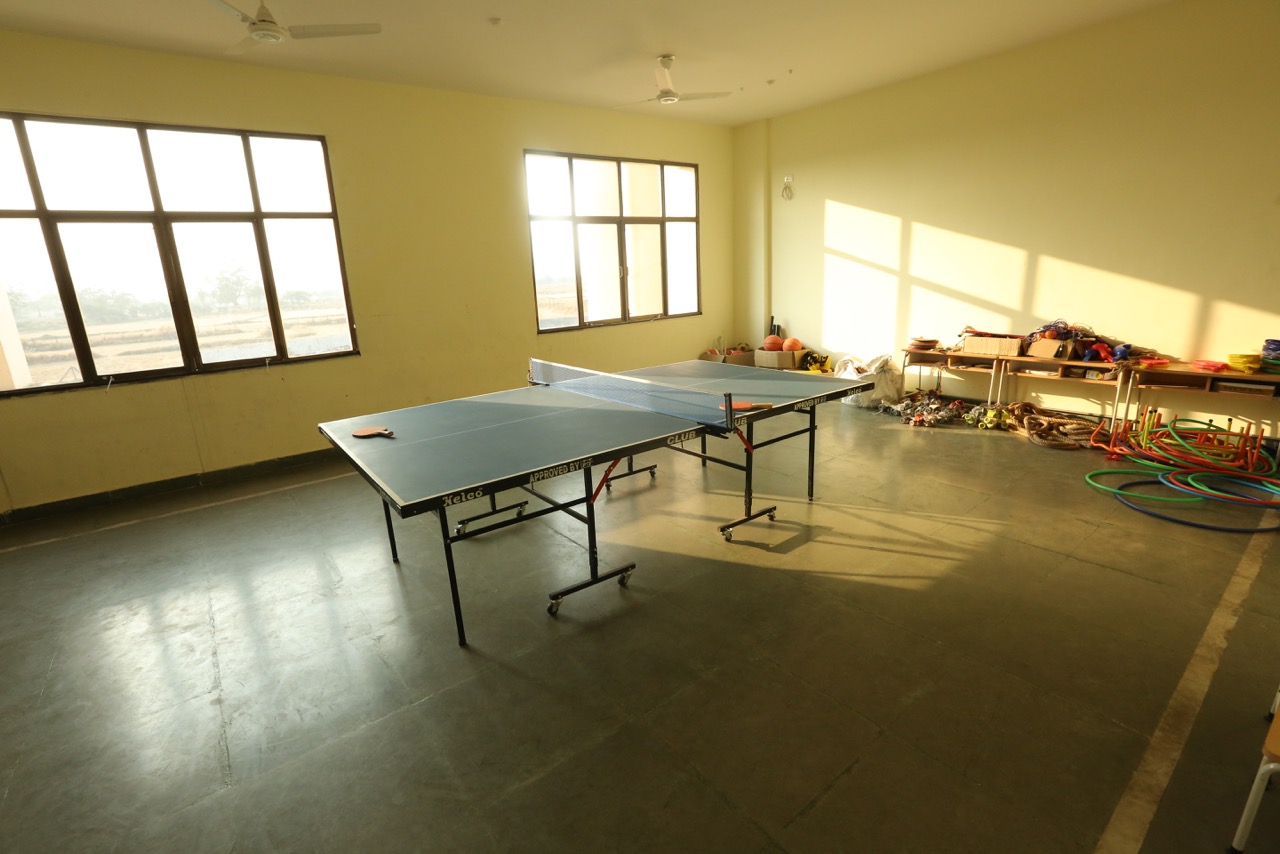 ---
Computer Lab
To prepare our students for the global world, we have a Computer Lab – with which we provide relevant exposure opportunities to our children, making them skilled for the life ahead and ensuring that we have all that it takes for us to be confident and up to date!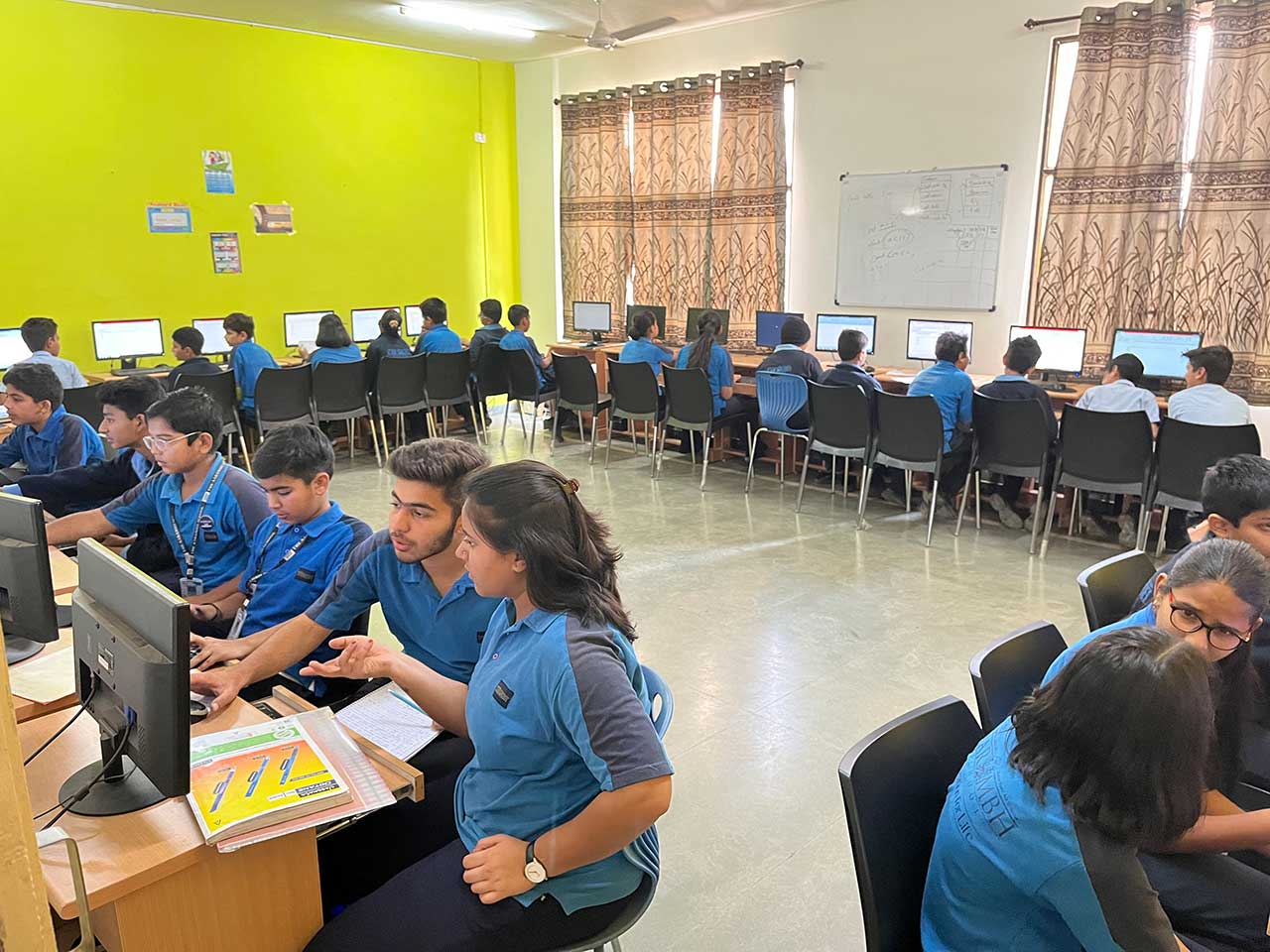 ---
Science Lab
"Science is simply the word we use to describe a method of organizing our curiosity!"
This place teaches our kids to be curious, leave all their worries behind and explore as much as they can – take chances, make mistakes and see the magic of the scientific world around them!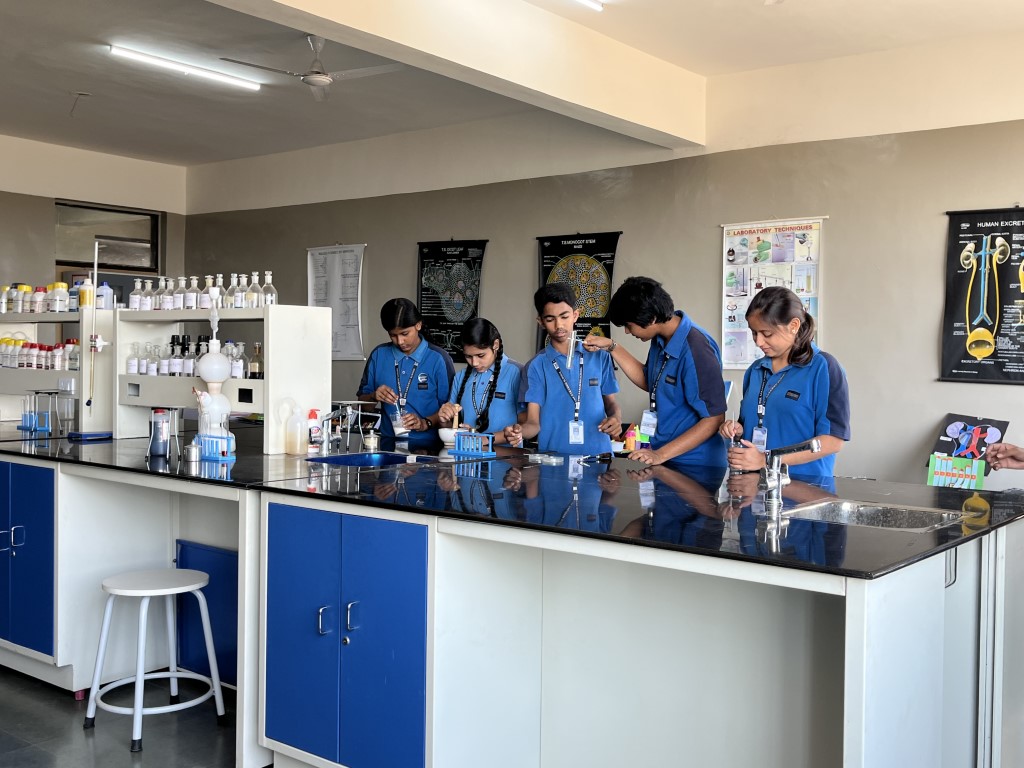 ---
Library
"The only thing you absolutely have to know is the location of the Library!"
Our Library contains an endless number of insightful books of a variety of genres. They make us go into a completely different world – full of love, exciting fantasies, mysterious adventures and what not!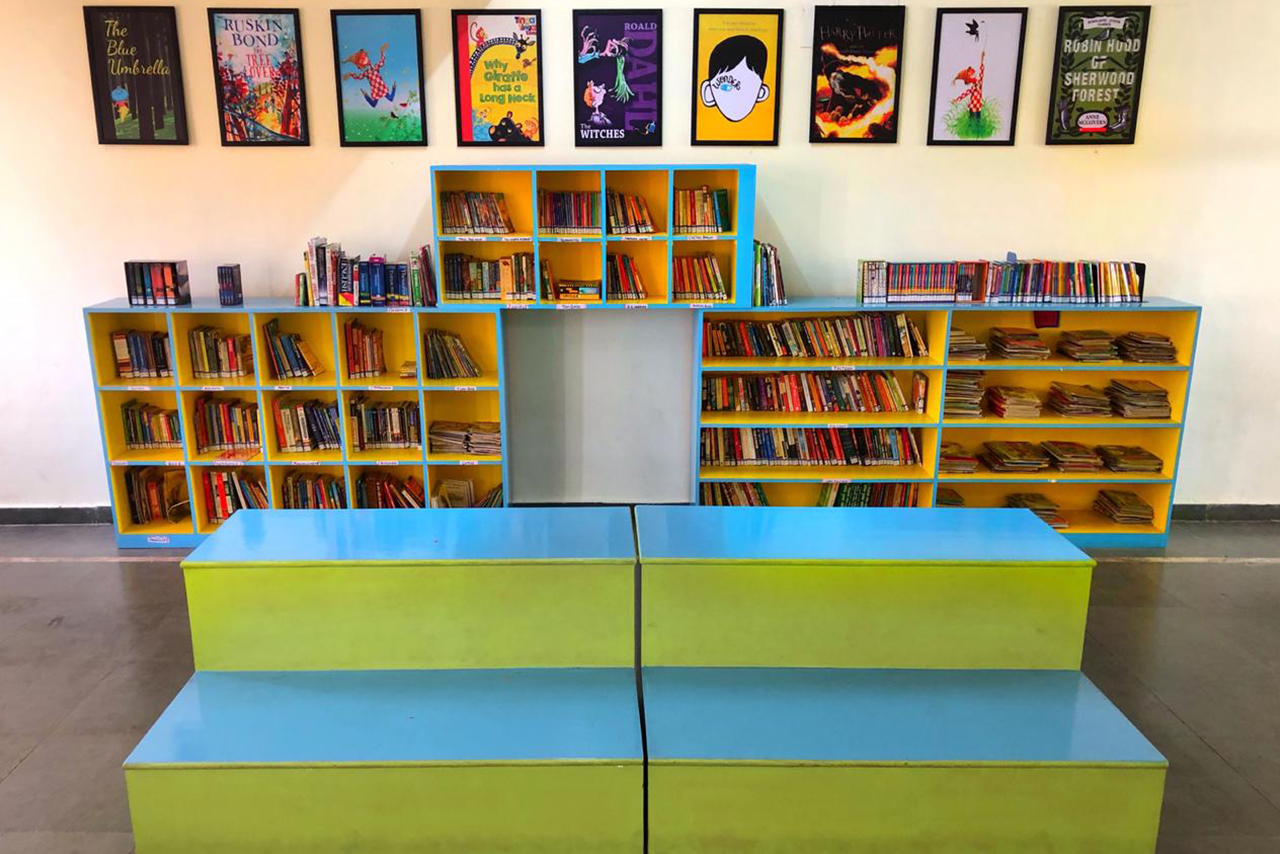 ---
Playground
"The true human object of all human life is play. Earth is a task garden; heaven is a playground!
Our school offers a wide space for the children to run out in the field, in the cool breeze at all points. The playground has a spectacular basketball field, volleyball court and hundreds of trees for the kids to feel rejuvenated and refreshed!

---
Sick Bay
Our sick bay offers space for our students to rest during times of sickness and ensures utmost care during any situation.