Pre Primary
Aarambh's pre-primary program is crafted keeping in mind all the basic needs of very young children. We accept children form 2 years of age.
The design of this program is done bearing in mind that it is the first time most children will be leaving the familiar environs of their home and entering a world of unknown.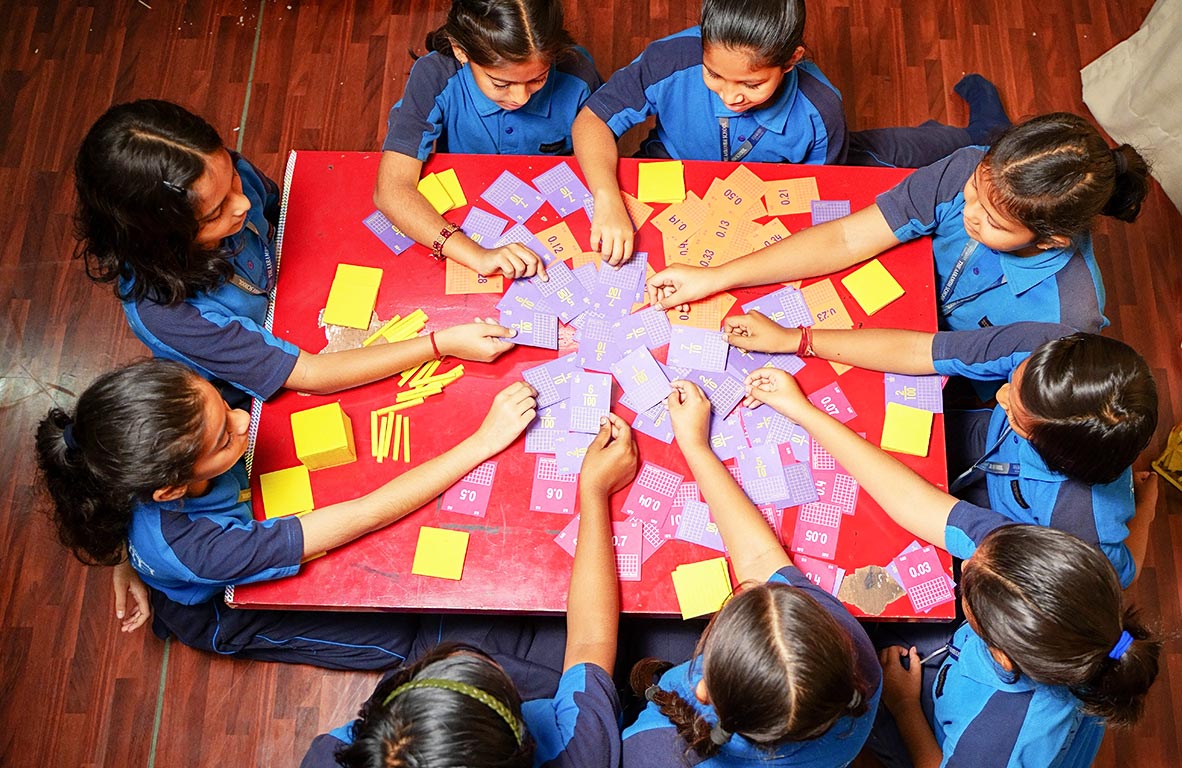 ---
Primary School
Our students at the primary level EXPLORE – explore to discover their hidden talents, explore to identify their interests, explore to make mistakes, learn from them, and explore to find themselves in them!
The students are encouraged to ask a lot of questions – lessons are based around inquiries – questions which make them curious beings!
Primary schooling also gives our students a chance to connect with the nature – observe the beauty of little wonders around them!
The more they explore, the more engaged they are, and more connections they are able to make with the outside world and seek to find answers to their innumerable questions by themselves, thereby aiming to acquire an Education for Life!
Our curriculum caters to this Education of Life by having all its aspects integrated with our Philosophical four pillars of Mind, Body, Heart and Soul.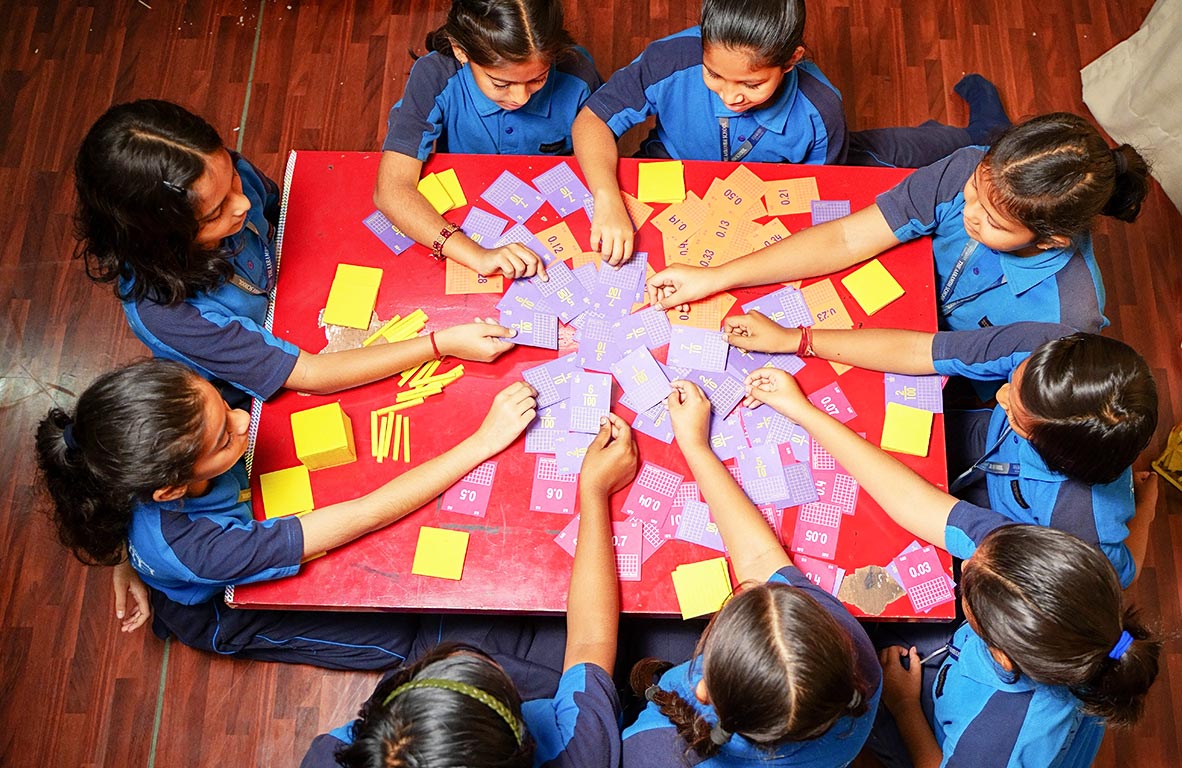 ---
Middle School
Our middle school aspires to combine elements of life and rigor. The children are shown the life through different experiences – experiences of concepts they learn, books they read, and experiments they perform. Academic rigor is achieved by discussing the books and going beyond and the students are exposed to different opportunities to get them ready to face the global world. Life skills are imparted through multiple platforms, ensuring that the children are shown the world rather than just having general discussions in the classrooms. It is said that one does not learn to walk by following the rules, one learns by doing and by falling over. The "fall over" is important as the children then learn lessons which are for life thereby attaining an Education for Life!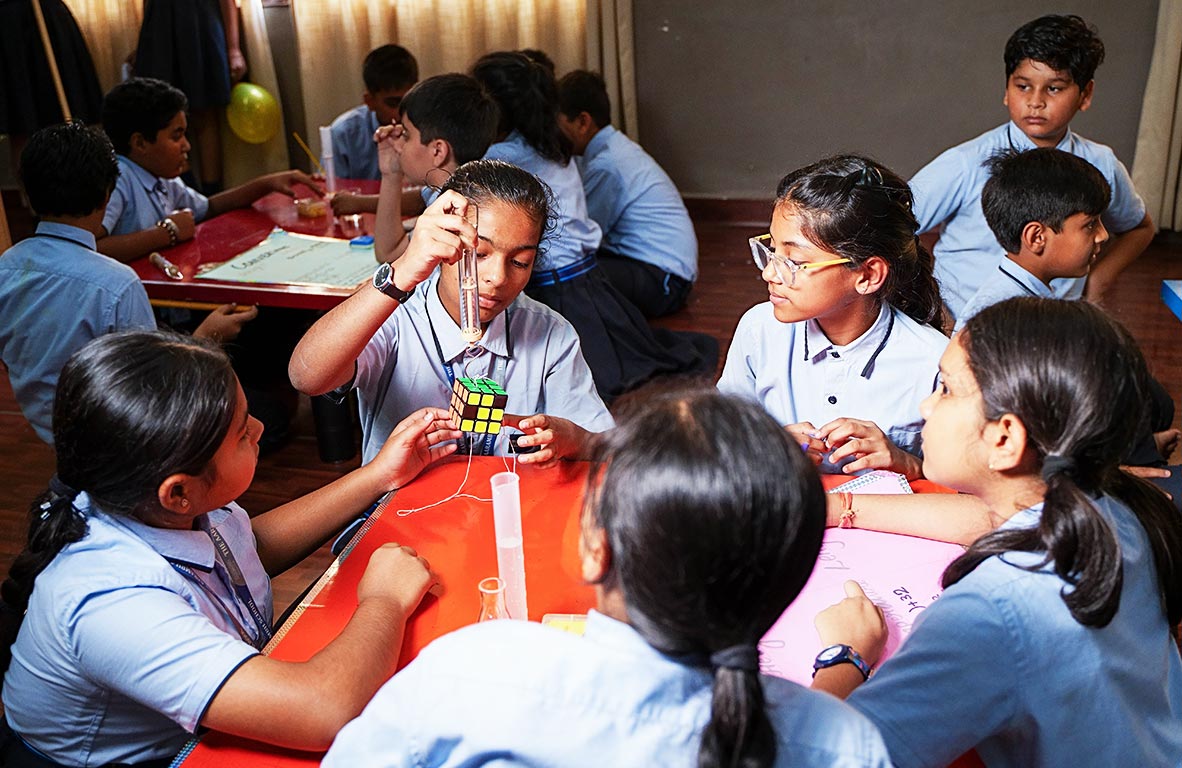 ---